Dr. Clara Swain – First Physician & Missionary, Oppurtunities and responsibilities are not always given to everyone. We certainly need to take advantage of the opportunities that come our way. When we reach high positions in life, it is necessary for us as Christians to do as much evangelistic work as we can in that position.
Biography of Clara A. Swain
Birth : 18.07.1834
Death: 25.12.1910
City: Castle, New York
Country: America
Place of Vision: India
Clara A Swain born in America, used the noble opportunity which she recieved in the right way at the right time she began her career as a school Women's Medical College of Pennsylvania. In the Year 1870, she accepted the call of the Lord and came to India. Being the first women who crossed seas and went across places to preach the gospel, learning indian languages were challenging yet she learned them with a great desire.
Ministry in India
She started a medical training institute for local womens where many nurses, medical students who were clinically trained under her supervision in christian faith consiquently.
She started a first hospital for women in India in 1873 covering an area of 40 acres. The Nawab of Rampur, a Muslim ruler who was impressed by her services in addition to that he donated huge land for the hospital.

.– Clara Swain services in India
In the year 1880 as a result more than 7000 patients were healed. Hearing this, Dr. Swain got an invitation by Raja of Khetri state to treat his wife, who was the princess. Clara with other women in their community utilized the oppurtunity and worked hard to make sure that people of Khetri, tasted the love of God by preaching the gospel. Certainly, clara was always a part of her medical treatment for the patients.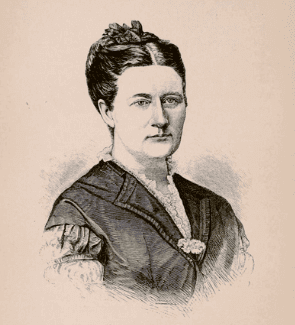 "Lord, help me to make use of the opportunities that you send my way to proclaim the Gospel, Amen!"

— Prayer
---
Dr. Clara Swain
Thank you folks and requesting to please visit our website frequently to view new christian articles, lyrics and quotes. Visit our Instagram page : onewaytointernity, and our facebook page: fb/Onewaytheonlyway
Please visit for more Christian stuff :
Visit : https://onewaytheonlyway.com
Quora : https://onewaytheonlyway.quora.com
Pinterest : https://in.pinterest.com/madhuym2012/
Facts Blog : https://factsblog.in
Tumblr: https://www.tumblr.com/blog/onewaytheonlyway
YouTube : https://www.youtube.com/c/Tysonpaul