His Death at Armenia:
Then he went to Armenia, where he healed the sick and revived the dead. An Armenian King called 'Polymius' accepted christ because of batholomew.

Enraged by the King's conversion, polymius brother, Prince Astyages, ordered batholomews torture and execution, which Bartholomew endured. He was crucified upside down and his boy was thrown into the sea.
Saint Batholomew
Skin Ripped Alive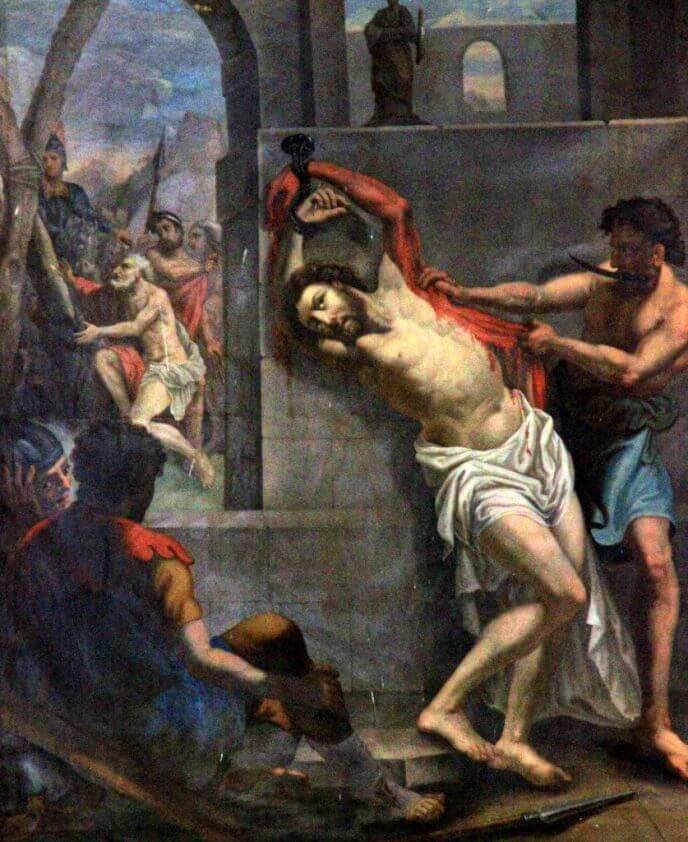 #2
#3
Born in the royal family, he became a disciple of christ and a devoted his entire life for the pursuit of souls for Christ.
"Lord". give me the strength to do things you intend me to do, Amen !!

Word of Prayer
Hope you learned something about Saint Bartholomew, Please do share it with your friends and family !! Will be back with another article of another great martyr for Christ !! Stay Blessed !! cheers – @Tyson Paul
Check out the best deals in Amazon via amazon.in/shop/onewaytheonlyway #AmazonInfluencer
Bartholomew the Apostle – Martyr for Christ
Thank you folks and requesting to please visit our website frequently to view new christian articles, lyrics and quotes. Visit our Instagram page : onewaytointernity, and our facebook page: fb/Onewaytheonlyway
Pinterest :https://in.pinterest.com/madhuym2012