Abrahamu Issaku Yakobunaku Devudavu lyrics, అబ్రాహాము ఇస్సాకు యాకోబునకు telugu christian song lyrics. Best christian folk song writter and the singer is RP Patnaik.
Click on the Tabs below to view the content
Telugu Lyrics
English Lyrics
Video
Chords
అబ్రాహాము ఇస్సాకు యాకోబునకు దేవుడవు
(యేసయ్యా) భూ రాజులందరికి భూ జనులందరికి పూజ్యుడవు – (2)       ||అబ్రాహాము||

అబ్రాహాము విశ్వాసులకు తండ్రి అని
ఇస్సాకునకు ప్రతిగా గొరియపిల్లనిచ్చి (2)
యాకోబును ఇశ్రాయేలని దీవించి
ఈ పాపిని నీవు విడువక ప్రేమించి
నా మంచి యేసయ్యా – నీవున్న చాలయ్యా
నీ చేతి నీడలో జీవింతునయ్యా (2)       ||అబ్రాహాము||

జీవాహారము నేనే అని పలికితివి
జీవ జలముల ఓరన నను నాటితివి (2)
నిర్జీవమైన నన్ను సజీవునిగా చేసి
హృదయము నుండి జీవ జలములు పుట్టించి
నీ జీవాహారము – నీ జీవజలమును
నాకిచ్చినందుకు స్తోత్రము చెల్లింతును (2)       ||అబ్రాహాము||
Abraahaamu Issaaku Yaakobunaku Devudavu
(Yesayyaa) Bhoo Raajulandariki Bhoo Janulandariki Poojyudavu – (2)   ||Abraahaamu||

Abraahaamu Vishwaasulaku Thandri Ani
Issakunaku Prathiga Goriyapillanichchi (2)
Yaakobunu Ishraayelani Deevinchi
Ee Paapini Neevu Viduvaka Preminchi
Naa Manchi Yesayyaa – Neevunna Chaalayyaa
Nee Chethi Needalo Jeevinthunayyaa (2)        ||Abraahaamu||

Jeevaahaaramu Nene Ani Palikithivi
Jeeva Jalamula Orana Nanu Naatithivi (2)
Nirjeevamaina Nannu Sajeevunigaa Chesi
Hrudayamu Nundi Jeeva Jalumulu Puttinchi
Nee Jeevaahaaramu – Nee Jeevajalamunu
Naakichchinanduku Sthothramu Chellinthunu (2)        ||Abraahaamu||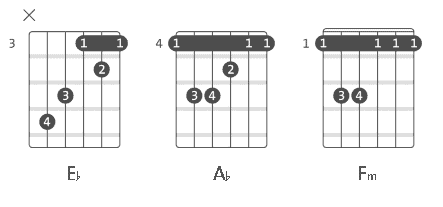 This song is inviting the Lord into my house and i am waiting for your arrival. who we are and what God did for us and what do we need to do in response. May this song be used abundantly to worship and praise Him. And may it be a blessing to you and your family! Thank you!!
Abrahamu Issaku Yakobunaku Devudavu song lyrics
Thank you folks and requesting to please visit our website frequently to view new christian articles, lyrics and quotes. Visit our Instagram page : onewaytointernity, and our facebook page: fb/Onewaytheonlyway
Please visit for more christian stuff :
Visit : https://onewaytheonlyway.com
Quora : https://onewaytheonlyway.quora.com
pinterest : https://in.pinterest.com/madhuym2012/
Facts Blog : https://factsblog.in
Tumblr: https://www.tumblr.com/blog/onewaytheonlyway
YouTube : https://www.youtube.com/c/Tysonpaul
#AathmaVarshamMaapai #ఆత్మవర్షముమాపై #paulEmmanuelSongs #chords #guitarChords #pianoChords #ChristTempleSongs #christianlyrics #christianblog #christianArticles #christianMissionary #YesannaSongs #christianwebsite #lyricswebsite #christ #Jesus #teluguchristiansongs #telugubibleverse #teluguwallpapers #andhrakristhavasongs #songs #lyrics #missionaryBiographies #missionary #oldchristiansongs #christianstack #onewaytheonlyway #ChristianCHords