Chiru Divvela Velugulatho lyrics, చిరు దివ్వెల వెలుగులతో telugu christian song lyrics. Written by Joshua Shaik, sung by Karthik.
Click on the tabs below to view the content
Telugu Lyrics
English Lyrics
Video
చిరు దివ్వెల వెలుగులతో
నీ దివ్య కాంతులతో
నను బ్రోవ రావయ్యా
కంటి పాపలా.. నను కాన రావయ్యా (2)
యేసయ్యా.. యేసయ్యా.. (2)
నను బ్రోవ రావయ్యా
నను కాన రావయ్యా (2)
ఆ లోయలో… క్రమ్మిన చీకటిలో
ఈ ఇలలో… నిరాశల వెల్లువలో (2)

దహించివేస్తున్న అవమానము
కరువైపోయిన సమాధానము (2)
పగిలిన హృదయము
కన్నీటి ధారల సంద్రము (2)
ఎగసి పడుతున్న కెరటము
కానరాని గమ్యము (2)         ||చిరు||

ఏకమైన ఈ లోకము
వేధిస్తున్న విరోధము
దూరమవుతున్న బంధము
తాళలేను ఈ నరకము (2)
ఈదలేని ప్రవాహము
చేరువైన అగాధము (4)           ||చిరు||
Chiru Divvela Velugulatho
Nee Divya Kaanthulatho
Nanu Brova Raavayyaa
Kanti Paapalaa.. Nanu Kaana Raavayyaa (2)
Yesayyaa.. Yesayyaa.. (2)
Nanu Brova Raavayyaa
Nanu Kaana Raavayyaa (2)
Aa Loyalo… Krammina Cheekatilo
Ee Ilalo… Niraashala Velluvalo (2)

Dahinchivesthunna Avamaanamu
Karuvaipoyina Samaadhaanamu (2)
Pagilina Hrudayamu
Kanneeti Dhaarala Sandramu (2)
Egasi Paduthunna Keratamu
Kaanaraani Gamyamu (2)        ||Chiru||

Ekamaina Ee Lokamu
Vedhisthunna Virodhamu
Dooramauthunna Bandhamu
Thaalalenu Ee Narakamu (2)
Eedaleni Pravaahamu
Cheruvaina Agaadhamu (4)        ||Chiru||
Thank you folks and requesting to please visit our website frequently to view new christian articles, lyrics and quotes. Visit our Instagram page : onewaytointernity, and our facebook page: fb/Onewaytheonlyway
Chiru Divvela Velugulatho song lyrics
Please visit for more Christian stuff :
Visit : https://onewaytheonlyway.com
Quora : https://onewaytheonlyway.quora.com
Pinterest : https://in.pinterest.com/madhuym2012/
Facts Blog : https://factsblog.in
Tumblr: https://www.tumblr.com/blog/onewaytheonlyway
YouTube : https://www.youtube.com/c/Tysonpaul
#Chiru #Divvela #Velugulatho #ChiruDivvelaVelugulathoLyrics #KYRatnam #Karthik #JoshuaShaik #christiansongs #lyrics #christiansongLyrics
This song is inviting the Lord into my house and I am waiting for your arrival. who we are and what God did for us and what do we need to do in response. May this song be used abundantly to worship and praise Him. And may it be a blessing to you and your family! Thank you!! oneway – The best Christian site in the Christian community across the world. For More updates please all the notification on your Mobile, Tablet, Desktop devices etc.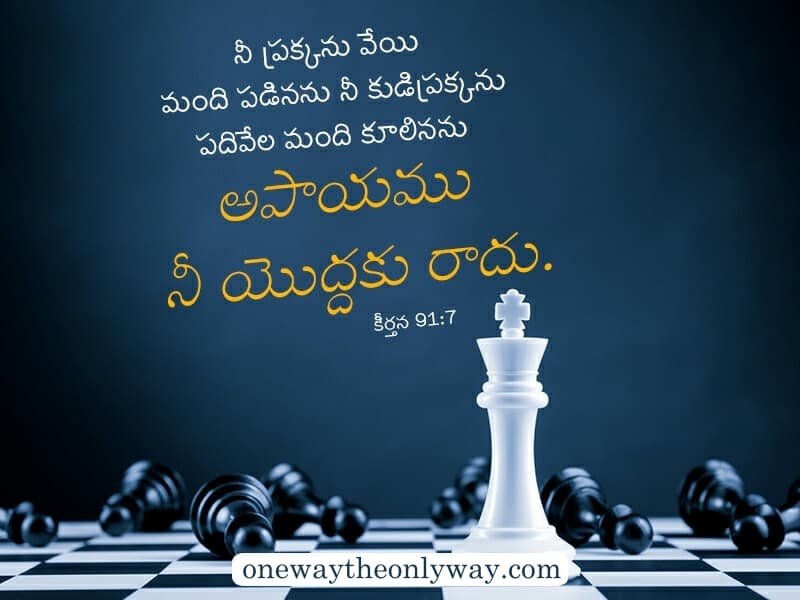 #dailybread #shortMessages #EsteemOthers #dailybreadtoday #dailybreadprayer #dailybreadquotes #mathew25 #christianArticles #christianblog #bible #devotion #dailydevotion #word #wordofgod #wordforlife