Choochuchunnaamu Nee Vaipu lyrics, చూచుచున్నాము నీ వైపు telugu christian song lyrics. This is an old classical christian song from Andhra Kristhava Keerthanalu hymnals.
Click on the tabs below to view the content
Telugu Lyrics
English Lyrics
Video
చూచుచున్నాము నీ వైపు
మా ప్రియ జనక – చూచుచున్నాము నీ వైపు
చూచుచు నీ ప్రేమ – సొంపు సువార్తను
జాచుచు గరములు – చక్కగా నీవైపు        ||చూచు||

మేమరులమై యుంటిమి
మార్గము వీడి – మేమందరము పోతిమి
ప్రేమచే నప్పుడు – ప్రియ తనయు నంపించి
క్షేమ మార్గము మాకు – బ్రేమను జూపితివి          ||చూచు||

నిను నమ్ము పాపులకు
వారెవరైనా – నీ శరము జొచ్చువారలకు
ఇనుడవు కేడెంబు – నీ జగతిలో నగుచు
గనుపరచుచుందువు – ఘనమైన నీ కృప         ||చూచు||

నీ భయము మాయెదలను
నిలుపుము నీదు – ప్రాభవ మొనరంగను
నీ భయముచే మేము – వైభవ మొందుచు
నే భయము లేకుండ – నీ భువిని గొన్నాళ్ళు         ||చూచు||

దయ జూచి మము నెప్పుడు
మంచివి యన్ని – దయచేయు మెల్లప్పుడు
దయచేయరానివి – దయచేయుమని కోర
దయ జూపి మన్నించు – దయగల మా తండ్రి        ||చూచు||
Choochuchunnaamu Nee Vaipu
Maa Priya Janaka – Choochuchunnaamu Nee Vaipu
Choochuchu Nee Prema – Sompu Suvaarthanu
Jaachuchu Garamulu – Chakkagaa Neevaipu     ||Choochu||

Memarulamai Yuntimi
Maargamu Veedi – Memandaramu Pothimi
Premache Nappudu – Priya Thanayu Nampinchi
Kshema Maargamu Maaku – Bremanu Joopithivi       ||Choochu||

Ninu Nammu Paapulaku
Vaarevaraina – Nee Sharamu Jochchuvaaralaku
Inudavu Kedembu – Nee Jagathilo Naguchu
Ganuparachuchunduvu – Ghanamaina Nee Krupa       ||Choochu||

Nee Bhayamu Maayedalanu
Nilupumu Needu – Praabhava Monaranganu
Nee Bhayamuche Memu – Vaibhava Monduchu
Ne Bhayamu Lekunda – Nee Bhuvini Gonnaallu         ||Choochu||

Daya Joochi Mamu Neppudu
Manchivi Yanni – Dayacheyu Mellappudu
Dayacheyaraanivi – Dayacheyumani Kora
Daya Joopi Manninchu – Dayagala Maa Thandri         ||Choochu||
Thank you folks and requesting to please visit our website frequently to view new christian articles, lyrics and quotes. Visit our Instagram page : onewaytointernity, and our facebook page: fb/Onewaytheonlyway
Choochuchunnaamu Nee Vaipu song lyrics
Please visit for more Christian stuff :
Visit : https://onewaytheonlyway.com
Quora : https://onewaytheonlyway.quora.com
Pinterest : https://in.pinterest.com/madhuym2012/
Facts Blog : https://factsblog.in
Tumblr: https://www.tumblr.com/blog/onewaytheonlyway
YouTube : https://www.youtube.com/c/Tysonpaul
#Choochuchunnaamu #Nee Vaipu #ChoochuchunnaamuNeeVaipu #Pranamkamlakhar #oldchristiansongs #ThrahimamAlbum #teluguSongs #christiansongs #lyrics #christiansongLyrics
This song is inviting the Lord into my house and I am waiting for your arrival. who we are and what God did for us and what do we need to do in response. May this song be used abundantly to worship and praise Him. And may it be a blessing to you and your family! Thank you!! oneway – The best Christian site in the Christian community across the world. For More updates please all the notification on your Mobile, Tablet, Desktop devices. etc.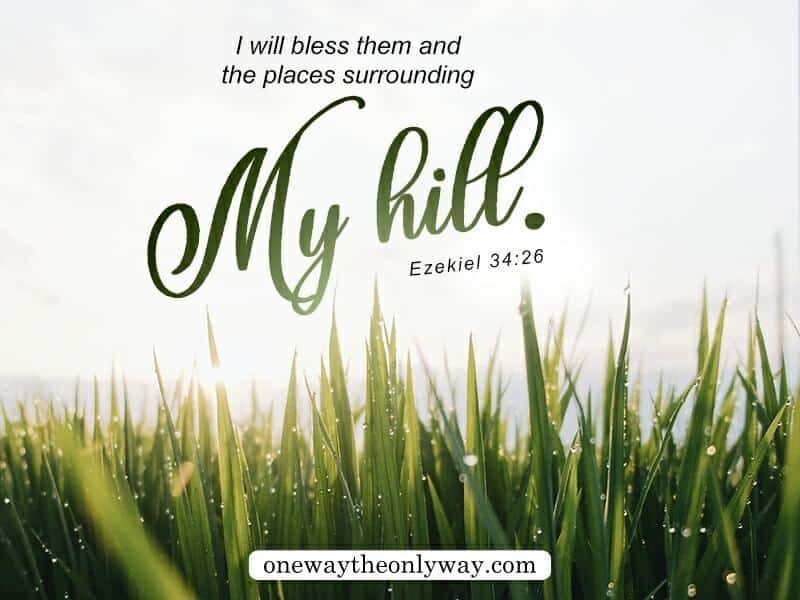 #dailybread #shortMessages #EsteemOthers #dailybreadtoday #dailybreadprayer #dailybreadquotes #Ezekiel 34:26 #christianArticles #christianblog #bible #devotion #dailydevotion #word #wordofgod #wordforlife